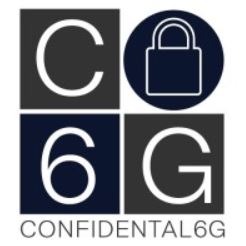 CONFIDENTIAL6G was presented by Nicolas Kourtellis from Telefonica at two conferences, namely the IFIP Networking 2023 Conference (NETWORKING 2023) in Barcelona, Spain, held from June 12th to June 15th, and the CITEA Digital Cyprus Conference 2023 held in Nicosia, Cyprus, on June 22nd. These events provided an excellent opportunity for Kourtellis to showcase the innovative work being done on the CONFIDENTIAL6G project.
Networking 2023 brought together experts to discuss advancements in networking, covering areas like architectures, security, and wireless tech. Nicolas Kourtellis from Telefonica presented privacy-preserving AI and edge computing solutions for modern telecom networks in the CONFIDENTIAL6G project.
CITEA Digital Cyprus Conference 2023 explored smart tech's transformative potential, with industry experts presenting on smart initiatives' impact on business and society. Nicolas Kourtellis discussed privacy-preserving AI, cloud, and edge computing for future networks, emphasizing Telefonica's role in CONFIDENTIAL6G's innovative network management.
These events showcased CONFIDENTIAL6G, highlighting Telefonica's leadership in use cases. They exposed academics and professionals to the project's mission and potential to revolutionize network management within the networking community.
More information available on CONFIDENTIAL6G website.