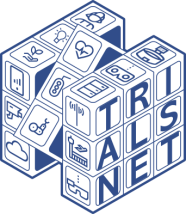 TrialsNet invites European third parties such as verticals, companies (including SMEs), research centers or any other relevant entity as well as facilities and infrastructure owners, to participate in its large-scale trials activities through the implementation of additional, diversified, and heterogeneous vertical use cases, to support (i) the deployment of new trials on the project's platform and network solutions, as well as (ii) the extension of its infrastructure domain in other geographical locations in Europe (complementing the main clusters).
By applying to the Open Call, third parties could enter in TrialsNet project receiving up to 200.000 € per applicant or up to 300.000 € for multiple-applicant, for a total available budget of 5.580.900.
The Open Call will be launched the 16th of October 2023. Further details are available here.