Connecting Europe Facility & Horizon 2020 funded projects working in cybersecurity
HaDEA's role and its programmes
The Health and Digital Executive Agency (HaDEA) celebrates the 10th anniversary of the ECSM by presenting projects funded under CEF and Horizon 2020, in an effort to highlight the synergies across EU funding programmes.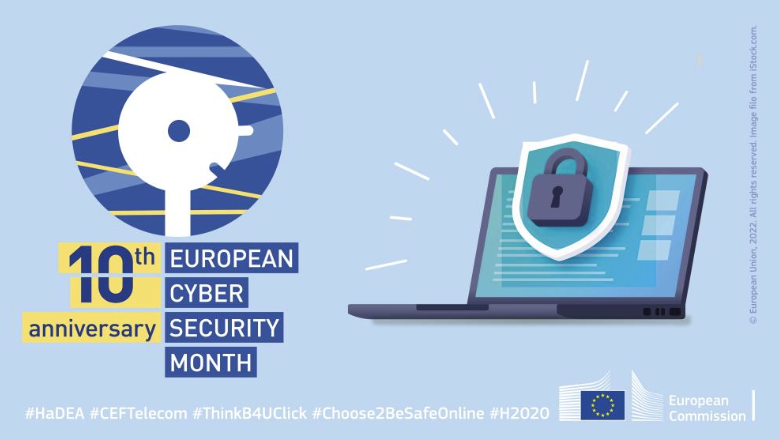 European Cyber Security Month (ECSM) is a flagship campaign that runs annually throughout the whole month of October. It promotes cybersecurity among EU citizens and organisations through different activities, videos, materials and presentations.
The EU funding, under the Connecting Europe Facility (CEF) and Horizon 2020 programmes, contributes to enhancing cybersecurity in a wide range of areas such as information technology, education, health and manufacturing. Projects and their results provide a great overview of tools, good practices and information to secure personal data, stay safe in a digital environment and prevent cyber-attacks.
Discover the projects
Meet these cybersecurity projects managed by HaDEA and their results:
Details
Publication date: 26 October 2022

Author: European Health and Digital Executive Agency