SNS JU October 2023 Newsflash
In this last newsflash of October 2023, find back
a recap of events where SNS JU or the 5G and 6G communities have an impact,
join the discussion followed by SNS JU projects news
and do not miss any coming events in the Save-the-Dates !
5G and 6G Events catch-up:
5G TECHRITORY – Why 6G? :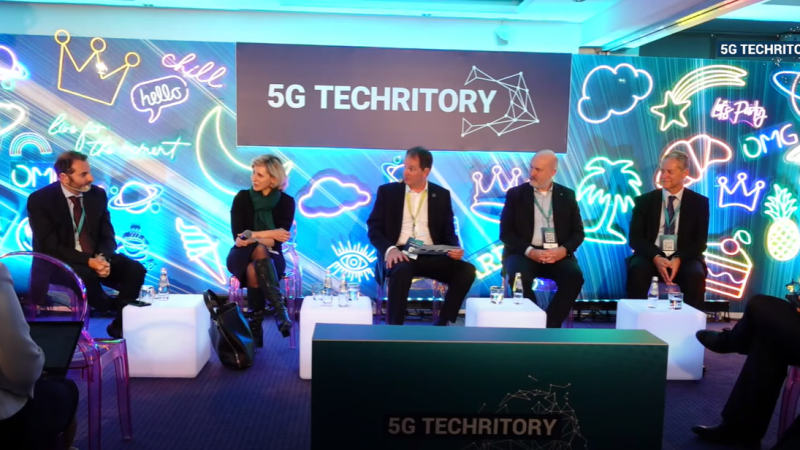 The video recording of the recent panel discussion "Why 6G? Need for the Next-gen Smart Networks and Lessons from Previous Generations" held at the 5G Techritory event is online. The distinguished panelists presented the viewpoints from the public/EU & private side: SNS JU Executive Director Erzsébet Fitori; from an operator's perspective Raffaele De Peppe (6G-IA Vice-Chairman); from a regulatory point of view Tonko Obuljen; and from a vertical industry's perspective Uwe Baeder. Colin Willcock, 6G-IA Chairman, moderated the panel.
The 5G-STARDUST system architecture workshop:
On October 17-18, the 5G-STARDUST consortium has met in Toulouse to discuss the consolidation of the system architecture in a dedicated workshop organized and hosted by project partner Thales Alenia Space France. It has been an intense 2-Days event with several discussions about the utilization of datasets towards AI-based optimization of the system design, the radio interface and networking concept consolidation, and the preliminary definition of the Proof-of-concept (PoC) architecture.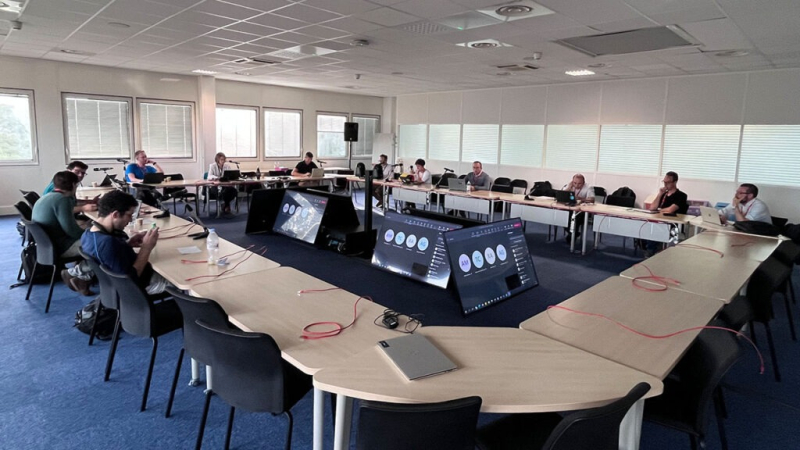 Networld Europe & CCSA Workshop on Future Optical Networks: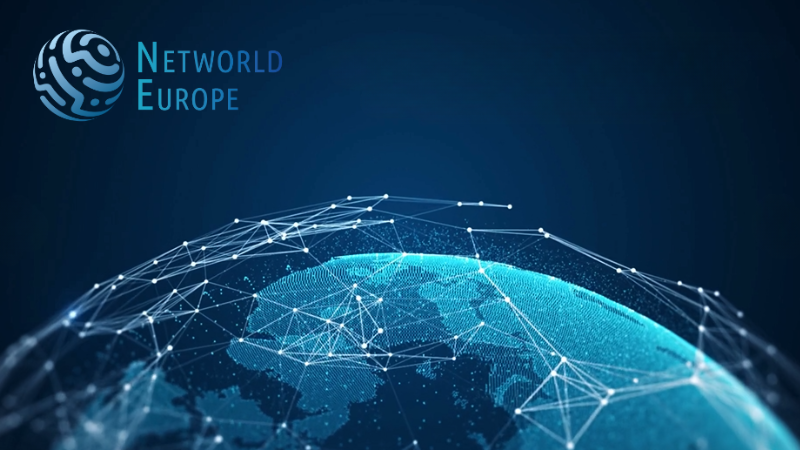 "Future Optical Networks" is the central theme in a workshop organized on the morning of the 21st September, by NetworldEurope, in a joint effort with CCSA, which will host its onsite component in Shanghai (afternoon, local time). The workshop aims to provide an open information space to share current and future views about the future optical networks, and how this theme is being addressed by different stakeholders. Two different discussion panels are organized, discussing current and future network operator's implementations, as well as new advances in optical technology that can be applied in access and transport networks. […]
BeGREEN Project recent publication in IEEE Communication Magazine
______

SNS BeGREEN Project recent publication in IEEE Communicaiton Magazine on 'Open Radio Access Networks (O-RAN) Experimentation Platforms' by our NEC colleagues is a quality work on the design principles of an O-RAN compliant testbed. This paper also discusses datasets collected over a wide set of experiments, which are made public to foster research in this field.
ETHER featured in Constellations from Kratos Magazine

______
ETHER is very proud to be interviewed and featured in the Constellations Newsletter published by the Kratos magazine.
In this podcast, Dr. Konstantinos Ntontin, a research scientist at the University of Luxembourg, SnT and the coordinator of ETHER, explained that 6G will be a dramatic departure from earlier network architectures that were built to optimize terrestrial networks.
6G-NTN at the IEEE WiSEE 2023 and 11th FOKUS FUSECO Forum
______

6G-NTN's partners from the University of Bologna and Thales SIX co-chaired together the "Non-Terrestrial Networks for 6G Systems (NTN6G)" workshop. In this context, Alessandro Guidotti, University of Bologna, gave a keynote speech on "The evolution of NTN from 5G to 5G-Advanced and the path to 6G" while Dorin Panaitopol, Thales SIX, shared insights on "NTN-TN 5G/6G Convergence – Use Cases & Challenges".
Trust in Telecom Systems – A perspective from the HORSE project
______

In today's telecommunications landscape, trust is essential for security. It's based on attributes like identity verification, expected behavior, authorized access, and capability. Traditional systems assumed trust once granted, posing security risks over time. To address this, the Zero Trust architecture questions trust at every resource request, focusing on user identity and device health. Policies are continually updated to determine trustworthiness.
6G-SANDBOX Project at NEXUS Forum Event and FOKUS FUSECO Forum
______

On the 5th-6th of October, 6G-SANBOX's partner OpenNebula organized a physical event, the 𝗡𝗲𝘅𝘂𝘀 𝗙𝗼𝗿𝘂𝗺 𝗘𝘃𝗲𝗻𝘁 𝟮𝟬𝟮𝟯. In this context, Alfonso Carrillo Aspiazu presented an overview of the 6G-SANDBOX project during the section: 𝗛𝗼𝗿𝗶𝘇𝗼𝗻 𝗘𝘂𝗿𝗼𝗽𝗲 𝗣𝗿𝗼𝗷𝗲𝗰𝘁𝘀.
The forum included 'public and private sessions, workshops, presentations, and panel discussions around the main topics related to next-generation cloud & edge computing in Europe'.
6G-BRICKS Open Calls announcement at the NetworldEurope SME WG Meeting

______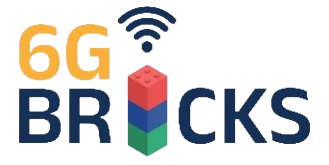 On September 27th, Dr. Ioanna Ioannou, the 6GBRICKS' Open Calls Manager, and Dr. Kostas Ramantas, the Technical Project Manager, presented the upcoming open call at the NetWorldEurope SME WG Meeting. Their presentation covered essential details, including the open call's thematic focus, evaluation criteria, and the step-by-step procedures for participation.
TrialsNet Open Call Launch
______

The TrialsNet Open Call on 5G Evolved Use Cases is launched.
TrialsNet invites European third parties such as verticals, companies (including SMEs), research centers or any other relevant entity, as well as facilities and infrastructure owners, to participate in its large-scale trials activities through the implementation of additional, diversified, and heterogeneous vertical use cases, to support […]
6G-XR First Round of Open Call Information Webinar
______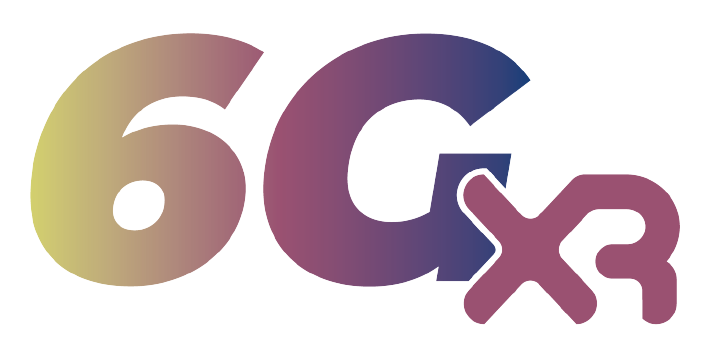 On the 29th of September 2023, the Information Webinar on the First Round of Open Call was held online. The webinar outlined the main information regarding the Open Call eligibility criteria, target audience, budget, submission, and evaluation process. The presentation continued with a deep dive into the Research Infrastructures, giving detailed information on the North and South Node, and followed with the Topic presentation.
Imagine-B5G at the FOKUS FUSECO Forum
______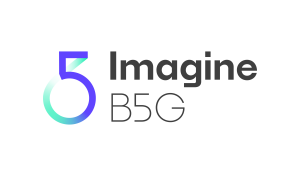 David Gomez-Barquero, the project coordinator presented Imagine-B5G at the topic: Beyond 5G Campus Networks for Ports – Opportunities and Challenges.
This talk presented opportunities and challenges for the commercial deployment of Beyond 5G Campus Networks for Ports, describing several real-life 5G use cases for transport and logistics based on different 5G pilot trials at the port of Valencia (Spain).
ADROIT6G Participation in NET4US 2023
______

ADROIT6G's consortium partner, CNIT, represented by Olga Chukhno, has presented ADROIT6G through the paper titled 'Machine Learning Performance at the Edge: When to Offload an Inference Task' at the 2nd Workshop on Networked Sensing Systems for a Sustainable Society (NET4us 2023), held in conjunction with ACM MOBICOM – The 29th Annual International Conference on Mobile Computing and Networking on October 6th, 2023, in Madrid.
SCoDIHNet October Monthly news is out
______
This month the Smart Connectivity DIH Network has mainly worked on 3 main topics, stay stunned by joining here.
A new meeting with other DIH Thematic Sub-Networks which focussed on service offer harmonisation was held. A new catalogue encompassing use cases/solutions developed for end users (SMEs) by SCoDIHNet members and the organisation of the DIH Event to strengthen knowledge exchange with the SNS community and collaboration was discussed.

HEXA-X-II October Newsletter is published
______
HEXA-X-II Newsletter of October 2023 has been published and is available on its website. Want to stay in the loop and receive the latest news highlights on Hexa-X-II straight to your inbox? Subscribe to the Newsletter here.
A milestone towards 6G has been reached! Hexa-X final review was held, and the feedback was very positive  […] A milestone towards 6G has been reached! HEXA-X final review was held, and the feedback was very positive. HEXA-X provided visibility and impact on 6G in Europe and at a global scale through a body of work including; […]